Camp @ Home is an initiative for our camp community by our camp community. We want to champion families with endless, kid-friendly activities and resources, so you can bring the camp experience right into your home.
Last modified: August 4, 2020
HOMEMADE COLOUR POWDER
Embrace the mess with this fun, DIY colour powder recipe. Create bright clouds of smoke in the backyard or throw on some colourful "redesigns" on old clothes with these vibrantly dyed & non-toxic powders. Get your cameras ready and share your colour fight parties with us on Facebook and Instagram.
Create Colourful Powders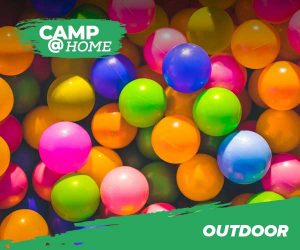 BIGFOOT BALANCE GAME
Have a hilarious amount of fun doing your best Bigfoot impression with these DIY cardboard cut-out feet. Take the challenge to the next level and show off your speed, balance and silliest walks in true "sasquatch couture". All you need is a cardboard box, sandals, markers and a pair of feet.
Get Stepping
DIY CANDLE WITH COTTON STRING
Do you have excess cotton strings lying around the home from previous crafts? Create beautiful, homemade candles by upcycling short pieces of string into candle wicks. This is the perfect craft to teach your kids about the responsibility of being resourceful while making use of craft scraps you already have.
Learn How to Upcycle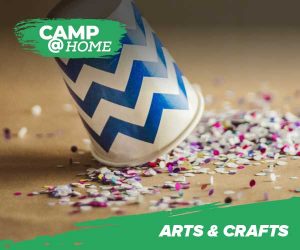 BALLOON CONFETTI BOWL
This easy-to-make DIY craft showcases the fun colours of confetti and results in a simple yet stunning bowl. All you'll need are a few supplies to take your artistry to the next level. Don't forget to share your confetti creations with us on Facebook and Instagram.
Create Your Confetti Bowl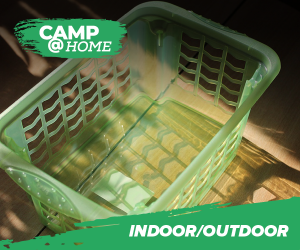 DIY LAUNDRY BASKET SKEE BALL
Transport your living room into an arcade with this DIY skee ball activity. Construct a cardboard ramp and try your luck launching ball pit balls into various laundry baskets. Tally up your score and see who can get the most points. Share your own creations with us on Facebook and Instagram.
Construct Your DIY Skee Ball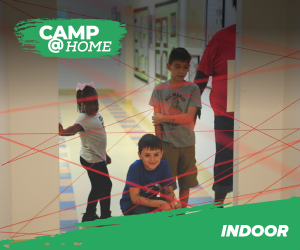 MISSION IMPOSSIBLE LASER MAZE GAME
Have your kids huffing and puffing as they crawl, duck and dive through a hallway laser maze! Tape party streamers down your hallway in an intricate formation. Keep adding and adjusting the streamers to increase the difficulty of the maze. Show us your most spy kids-esque moves on Facebook and Instagram.
Get Going, James Bond Jr.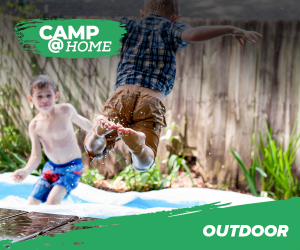 EPIC DIY OUTDOOR OBSTACLE COURSE FOR KIDS
A backyard obstacle course is a great way to get your kids outside, active and feeling challenged. Using everyday household items and toys, you can put together a fun and low-prep obstacle course that is both easy to set up and take down. Share your Ninja Warrior videos with us on Facebook and Instagram.
Here Are Creative Ways to DIY Your Obstacle Course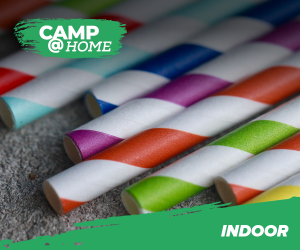 STRAW MAZE ACTIVITY FOR YOUNG CHILDREN
Who knew you could keep your kids entertained for hours with only a straw and a pom pom? Design a maze by taping blue tape onto the floor. Time your kids and see who can blow the pom pom through the maze with their straws the fastest! Share your twist-n-turns with us on Facebook and Instagram.
See a Straw Maze Example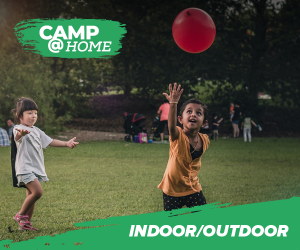 KEEP UP THE BALLOON CHALLENGE
Looking for a fun indoor or outdoor activity that comes with a friendly side of competition? Play individually or get the whole family involved in our "Keep Up The Balloon Challenge", and share your submissions with us on Facebook and Instagram.
Join The Challenge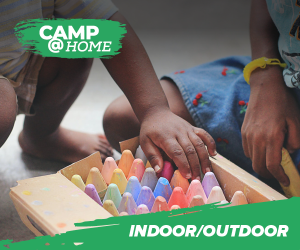 AT-HOME COLOUR SCAVENGER HUNT
Perfect as an indoor and outdoor activity, this simple yet creative scavenger hunt is perfect for young children. Cheer on your child as they scavenge in and around the house for items that match all the colours of the rainbow. Share with us your colourful treasures on Facebook and Instagram.
Learn How to Put Together a Colour Hunt